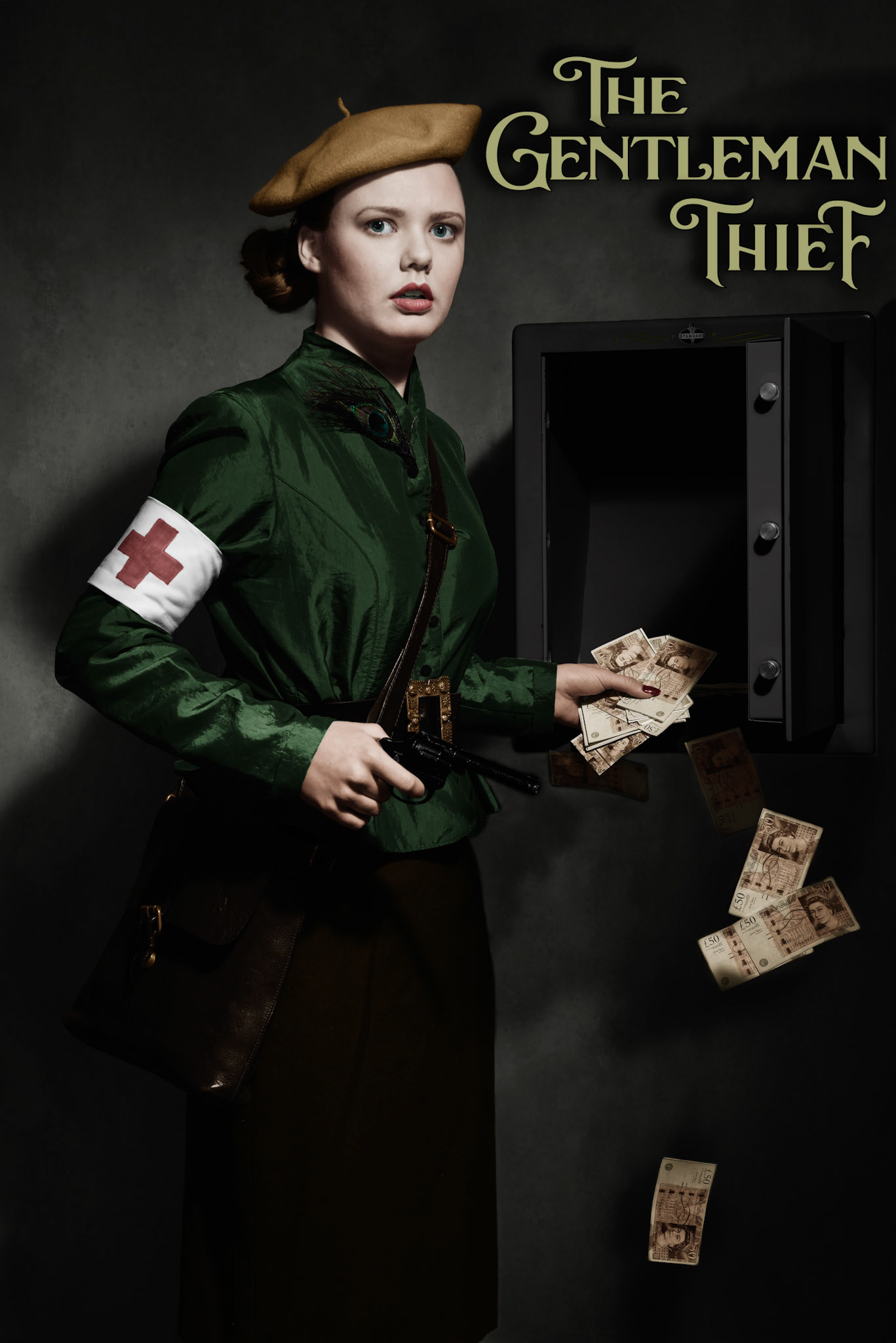 This picture was made in connection with an exhibition with the school. We were supposed choose a disney character, and put the character into the 70' or 80'.

Can you guess wich character this is?
The answer is: Robin hood.
I decided to rethink the character of robin hood to be a girl instead of a boy. here are some interesting details that i was in my thoght process:
- You can see how she is stealing from the rich. If you look closely on the safe, you can see who she is stealing from.
- She was caught in the act of stealing, therefore she is surprised and pulls out her gun. not quite ready to shoot.